About Jonathan Roth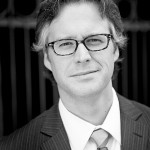 Jonathan Roth is the executive producer of Roth Multimedia Inc. and handles large television projects for various broadcast, corporate and NGO clients. He is also the Chief Video Content Officer at Casey Research and Mauldin Economics, two of North America's leading financial publishing and information companies.  He has well over a decade of broadcasting experience as a producer and manager at Canadian television outlets such as CTV, The Biography Channel, OMNI Television, Discovery Channel and Vision TV.   
Roth is best known for his work behind the camera, producing hundreds of in-depth TV interviews. He has produced long-format conversations with individuals such as current Canadian Prime Minister Stephen Harper, former Mexican President Vicente Fox, former Canadian Prime Minister Kim Campbell, HRH Prince Edward, primatologist Dr. Jane Goodall, author Salman Rushdie, Nobel Peace Prize laureate Dr. Shirin Ebadi, billionaire businessman Frank Giustra and evangelical Christian leader Rev. Franklin Graham. Roth has also worked on-camera, interviewing people such as Zimbabwean President Robert Mugabe, Albanian Prime Minister Sali Berisha, federal Canadian Liberal Party leader Michael Ignatieff and British Columbia Premier Gordon Campbell.
Roth was formerly the consulting executive producer of Joytv 10 in Vancouver where he was responsible for well over 300 hours of prime time television production annually. Among his various duties he was co-creator and executive producer of P3: People | Places | Perspectives, a daily national prime time television program hosted by Randall Mark and launched by S-Vox on several television properties in September of 2009; and he was the senior producer of The Standard, Canada's premiere current affairs interview program seen on VisionTV and Joytv and hosted by CBS' 60 Minutes producer Peter Klein. In total he was executive producer/senior producer of five national television programs broadcast on VisionTV, ONE: The Body, Mind & Spirit Channel and Joytv. 
Roth is formerly a producer and development officer with Peace Arch Entertainment's factual/reality production company, The Eyes (now Great Pacific Television). While there he produced a wide variety of programming for clients ranging from Discovery Channel and Travel + Escape to CBC and CPAC. 
Before moving to Peace Arch he was Senior Producer of Local Content and a member of the senior management team with OMNI/CHNU.10 (then owned by Rogers). As part of his duties he was co-creator and senior producer of both The Standard and The Search With Rafe Mair. Roth was also co-creator and senior producer of The Biography Channel's profile interview program, People Uncut. 
Prior to joining OMNI/CHNU.10 and Biography he was a producer with CTV's award-winning Vicki Gabereau. During his tenure the program won a Gemini Award for "Best Talk Series" (Canada's equivalent of an Emmy Award), in part for an interview Roth produced with Lt. General Romeo Dallaire that covered the general's recollection of events during the 1994 genocide in Rwanda. While at CTV he also produced newscasts for CTV British Columbia and worked as a field producer with etalk Daily. 
Roth began his broadcasting career as a producer with CHUM's radio holdings in Vancouver: 103.5 QM/FM, CFUN 1410, and the TEAM 1040. 
His work has taken him all over the world, to over 30 countries spread throughout North and South America, Europe, Africa, and Asia. Roth is an active supporter and former member of the board of directors of Hear Africa Foundation, an NGO active in Zimbabwe. A Canadian citizen, he has been recognized by U.S. Citizenship & Immigration as a producer of "extraordinary ability" and is legally able to work anywhere in the United States. 
A graduate from the British Columbia Institute of Technology's Broadcast Communications Program, Roth's training was from Canada's best-known broadcasting school. He has also studied economics at both The Fraser Institute and the Canadian Securities Institute, and began his post-secondary studies at Trinity Western University.
Roth is a registered composer with SOCAN and his music compositions have been used in television broadcasts across Canada. 
He makes his home in the mountains, just outside Vancouver, British Columbia.